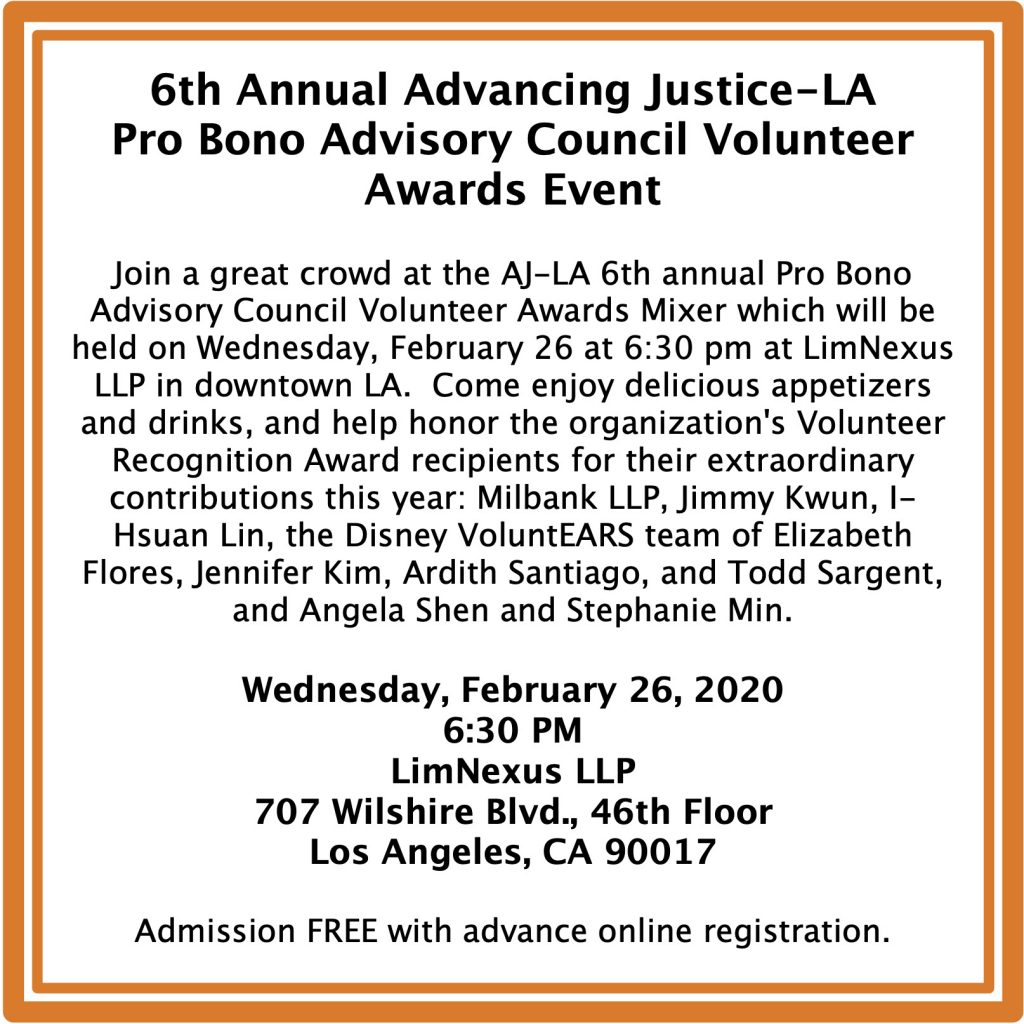 RSVP for the 6th Annual Advancing Justice – LA Pro Bono Advisory Council Volunteer Awards Mixer on Wednesday, February 26, 2020 at 6:30 pm!
Location: LimNexus LLP, located at 707 Wilshire Blvd., 46th Fl., Los Angeles, CA 90017 (Aon Center building on the corner of Hope and Wilshire). Parking is available for $11.50 after 4:30 pm in the Aon Building.
FREE registration, but you must register in advance online in order to attend, to ensure adequate food and drink is provided.
For more information, contact Christina Yang, General Counsel & Pro Bono Director, at cyang@advancingjustice-la.org.
RSVP <HERE>.