PAST PABA SCHOLARSHIP RECIPIENT SPOTLIGHT:
NOEL B. VALES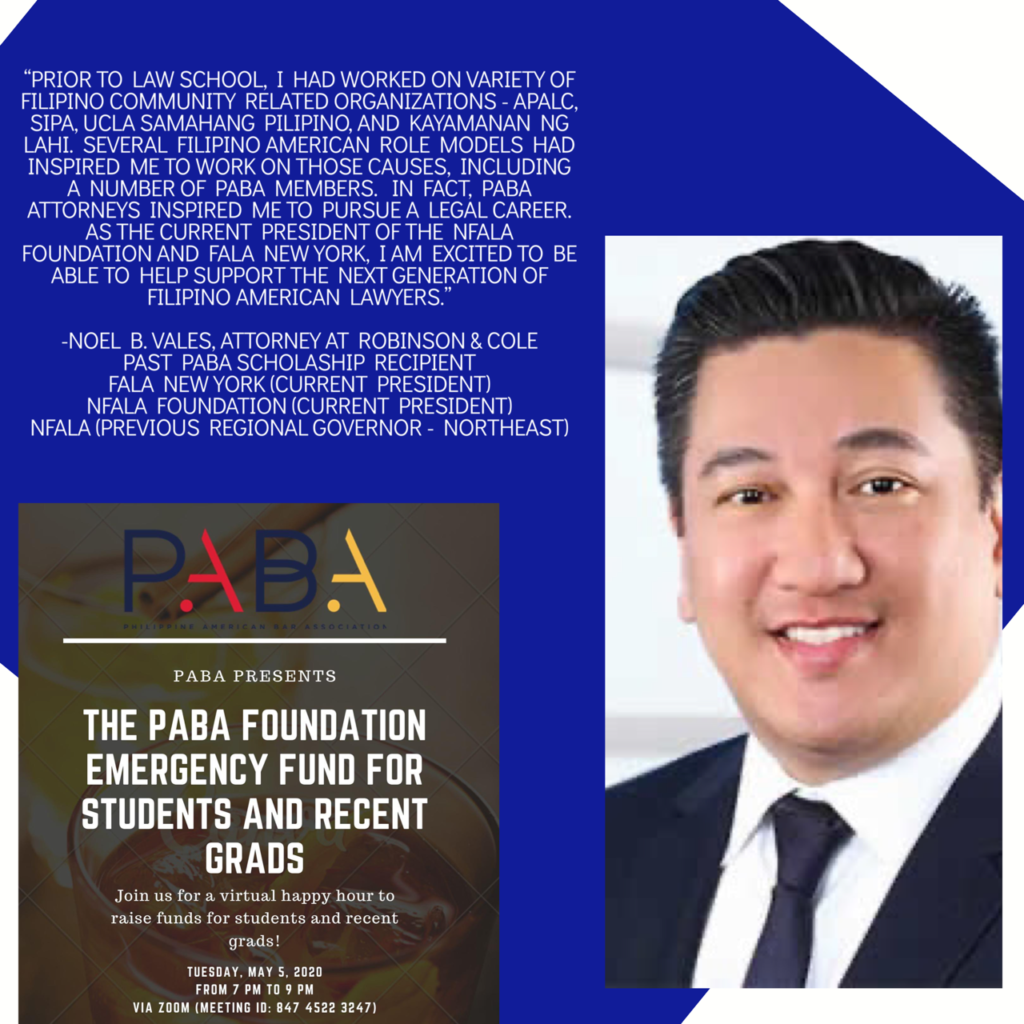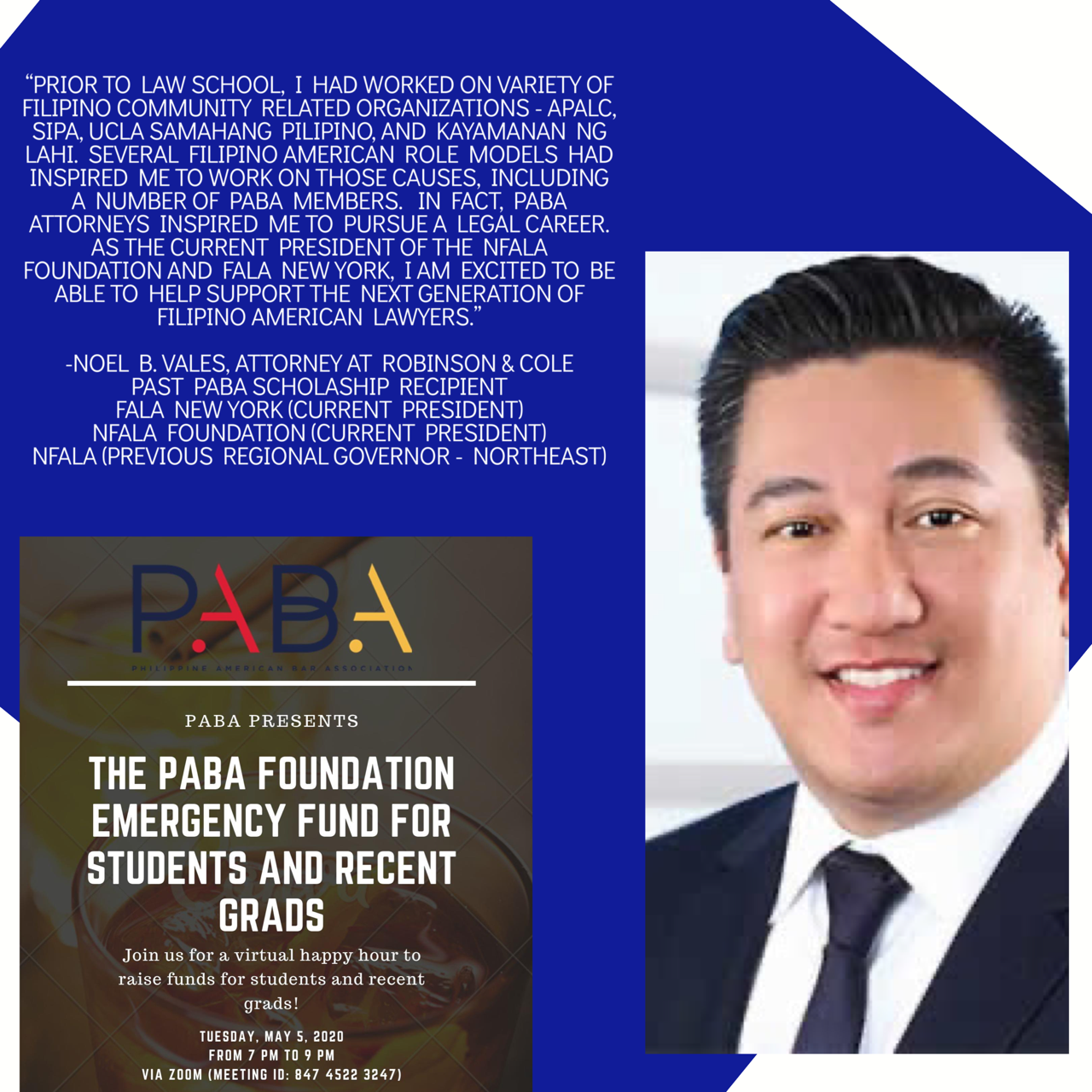 How important is it to support our students?
Noel B. Vales, past PABA Scholarship recipient recalls, "Prior to law school, I had worked on variety of Filipino community related organizations – APALC, SIPA, UCLA Samahang Pilipino, and Kayamanan Ng Lahi. Several Filipino American role models had inspired me to work on those causes, including a number of PABA members. In fact, PABA attorneys inspired me to pursue a legal career."
In addition to practicing Commercial Real Estate Finance at Robinson & Cole, Noel continues to be a leader in Filipino community related organizations, including the National Filipino American Lawyers Association (NFALA). As the current President of the NFALA Foundation and FALA New York, Noel is "excited to be able to help support the next generation of Filipino American lawyers."

Join PABA and The PABA Foundation on May 5, 2020 at a virtual happy hour, where we will be raising funds for law students and recent graduates. Proceeds generated from this campaign will provide emergency relief funds to qualified law students in need of financial assistance during these challenging times.
Tuesday, May 5, 2020
7:00 PM – 9:00 PM
Via Zoom (Meeting ID: 847 4522 3247)
Please RSVP for the Zoom password at https://www.eventbrite.com/e/pabas-virtual-happy-hour-fundr…
If you are unable to attend, but are still interested in making a contribution, please visit or share the following links to our
GoFundMe page:
https://charity.gofundme.com/…/paba-foundations-emergency-r…
OR
GiveButter campaign:
https://givebutter.com/xinwkX
Any amount is greatly appreciated, and we thank you in advance for your generosity and aid in these trying times.