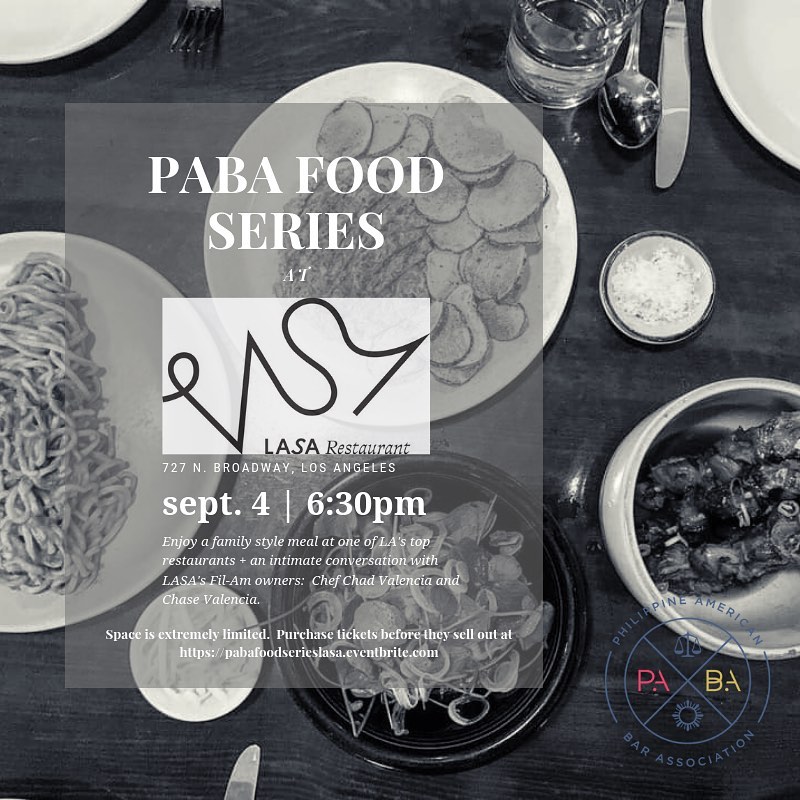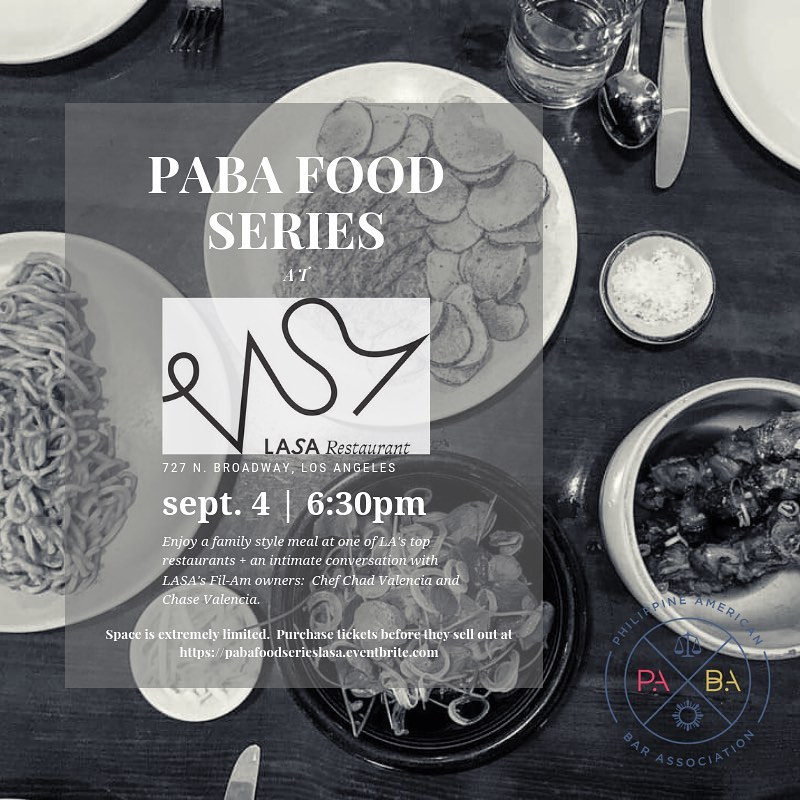 Los Angeles is fortunate to have such a vibrant and delicious Filipino food culture. One of PABA's goals this year is to find new ways to connect its members to the local Filipino community. That is why PABA is excited to present the very first PABA Food Series at LASA. LASA is a Filipino-inspired, California-influenced restaurant and one of LA's finest. It has been featured in the top 20 of Jonathan Gold's list of 101 Best Restaurants and was named the 2018 Food & Wine Restaurant of the Year. LASA is owned by Filipino-American brothers, Chef Chad Valencia and Chase Valencia.
The PABA Food Series at LASA will take place on September 4 at 6:30 p.m. There, you will be able to enjoy a delicious family-style meal and have an intimate conversation with Chad and Chase as they share their journey and vision for LASA.
PABA Food Series
Wednesday, September 4, 2019
6:30 PM
LASA
727 North Broadway #120
Los Angeles, CA 90012
Tickets are required to attend this event and can be purchased at https://pabafoodserieslasa.eventbrite.com. More information regarding the event is also provided in the foregoing link. Tickets are extremely limited so make sure to get yours ASAP.