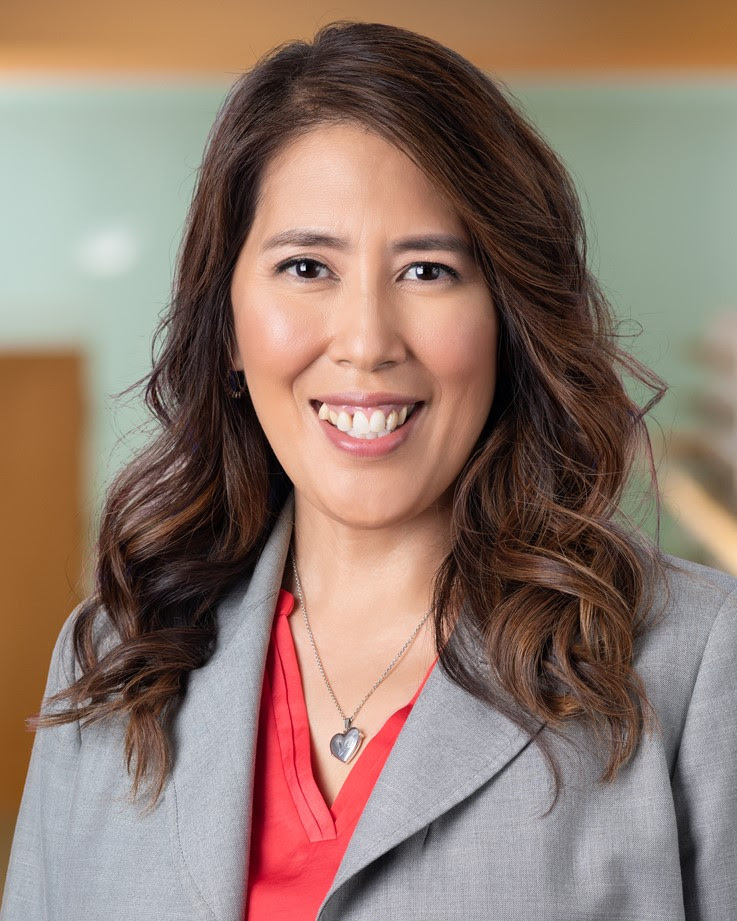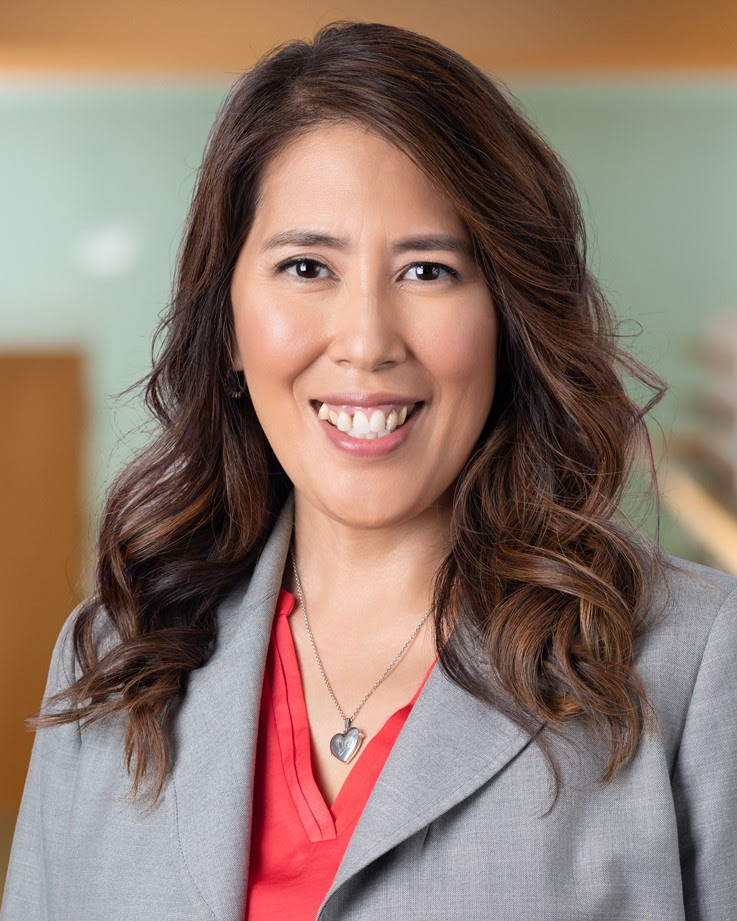 The Philippine American Bar Association (PABA) is honored to have Aimee Contreras-Camua as its 2019 Trailblazer Awardee.
Aimee Contreras-Camua is a partner at Pircher, Nichols & Meeks LLP, a premier real estate law firm in Los Angeles.  Prior to joining Pircher in December 2018, she had spent her entire legal career at Sidley Austin LLP, joining as an associate in 1998 and then making partner in 2007.  Ms. Contreras-Camua's practice focuses on sophisticated real estate transactions, including mortgage and mezzanine financing, acquisitions and dispositions of single assets, equity interests and portfolio transactions, mortgage origination for commercial mortgage-backed securitization programs, sale-leasebacks, joint ventures and leasing.  She has extensive experience in representing institutional lenders, real estate funds, opportunity funds, investment banks, life insurance companies, major residential developers and other real estate investors in a broad range of real estate transactions.
Aimee is a proud double Bruin, having earned her J.D. from the University of California, Los Angeles School of Law in 1998 and having received her B.A. in history, summa cum laude and with College Honors and Highest Departmental Honors, from the University of California, Los Angeles in 1995.  Aimee is also a proud alumna of Immaculate Heart High School where she was instilled with the value of becoming a woman of great heart and right conscience.
Aimee is committed to fostering diversity and community involvement.  Her dedication began as a college student at UCLA with her involvement during her 4 years at Samahang Pilipino Education And Retention Project (SPEAR), the Filipino-American student retention project, where she worked with other student-run academic retention programs for underrepresented student populations with lower graduation rates. While at Sidley, she chaired its LA office's Diversity Committee and has been involved in many initiatives to increase diversity in the legal profession, including Sidley's Prelaw Scholars Initiative (a pipeline project providing mentorship and financial assistance to diverse college students applying to law school).  Aimee has also contributed to a variety of conferences including the Institute for Inclusion in the Legal Profession's Symposium in Los Angeles and UCLA School of Law's Asian Pacific American Law Journal 2016 Symposium. In 2016, she was named on the National Diversity Council's Top 50 Woman Lawyer's list and awarded the Multicultural Leadership Award by California Diversity Council.
Aimee currently serves as a Board member of the PABA Foundation and the Asian Pacific American Women Lawyers Alliance and a co-chair for the National Asian Pacific American Bar Association Real Estate Committee. She is also a member of the Executive Advisory Board for Asian Americans Advancing Justice-Los Angeles.
Aimee is also passionate about access to education through supporting student scholarships. She has been actively involved with numerous diversity scholarship programs, including while she was a board member for California Bar Foundation (now known as California ChangeLawyers) where she served on the scholarship committee tasked with awarding almost $400,000 in scholarships annually. In addition, Aimee has personally sponsored through the Pilipino Alumni Association at UCLA, the Richard Lou Contreras Memorial Pre-Med Scholarship in honor of her older brother who passed away from aplastic anemia at the age of 15.
Aimee is happily married to Sebastian Dominico Camua, who is a fellow Bruin alumnus and President of Telos Legal Corp; and she is a proud mother of 2 children, Sabrina, age 14, and Sebastian Richard (aka Deuce), age 11.
PABA will be presenting Aimee Contreras-Camua with the Trailblazer Award at PABA's 33rd Annual Installation & Awards Gala on May 8, 2019, at the Millennium Biltmore, Los Angeles. For additional details and ticketing information, please click on the following link: http://philippineamericanbar.org/?page_id=1048.