What's Really Stopping You From Applying?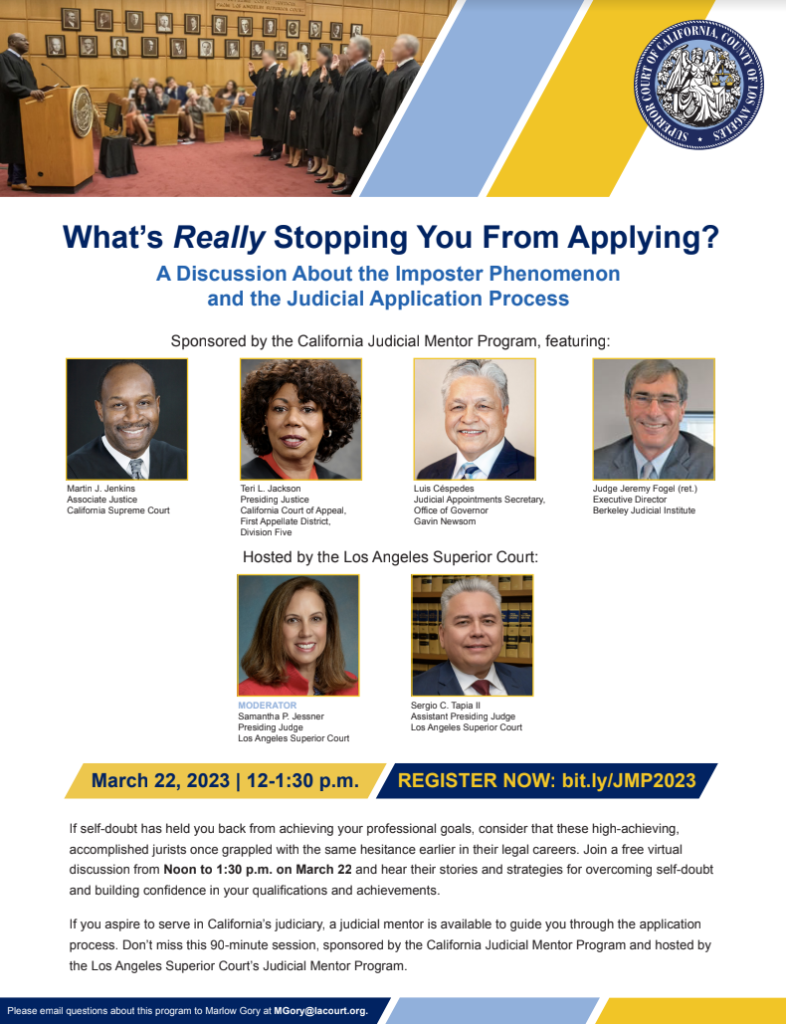 Sponsored by the California Judicial Mentor Program, in conjunction with the Superior Court of Los Angeles County, this discussion from Noon to 1:30 p.m. on March 22 will benefit both judicial applicants and judicial mentors and will feature:
California Supreme Court Associate Justice Martin J. Jenkins
Presiding Justice Teri L. Jackson, First Appellate District, Division Five
California Judicial Appointments Secretary Luis Céspedes
Judge Jeremy Fogel (Ret.), Executive Director, Berkeley Judicial Institute
Los Angeles County Superior Court Presiding Judge Samantha P. Jessner will moderate the discussion, which also will include remarks by Assistant Presiding Judge Sergio C. Tapia II.