2023 PABA FOUNDATION
2023 PHILIPPINE AMERICAN BAR ASSOCIATION FOUNDATION LAW STUDENT SCHOLARSHIP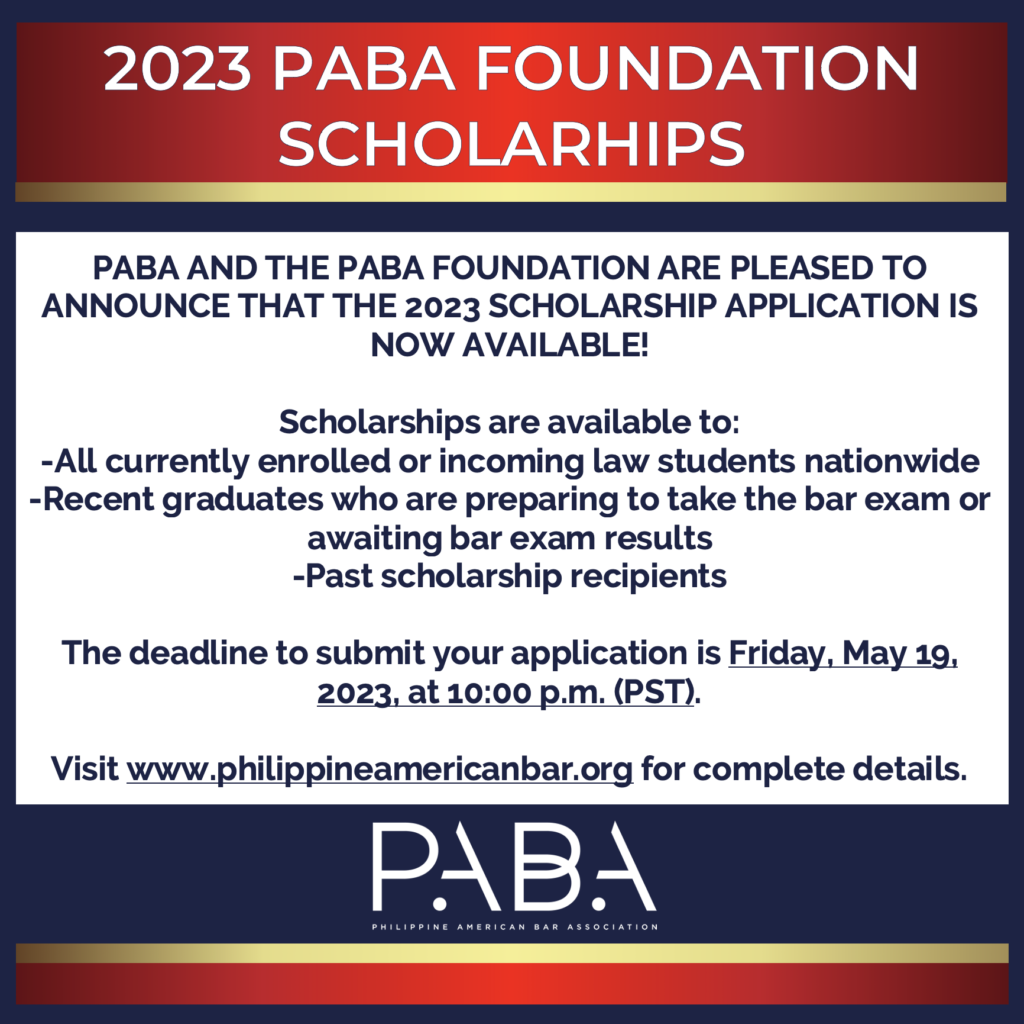 PABA Foundation is proud to award several scholarships to qualified students of $1,000+ each.
These scholarships are available only to law students or incoming law students. General criteria include: (1) prior or current service in the Asian Pacific American community, with emphasis in the Filipino-American community; (2) leadership roles and experience; (3) academic excellence; and (4) financial need*.
*Prior PABA Foundation Scholarship recipients may apply and are eligible to receive a scholarship this year. Having been awarded a scholarship in the past will be a factor in evaluating "financial need."
Send your completed application via email to:
PABAFoundationScholarships@gmail.com by FRIDAY, MAY 19, 2023 at 10:00 p.m. (PST).